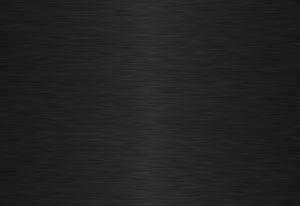 Solutions for
Electrical Distribution Systems.
Electrical Components we use in our designs
Whether you need a customized electrical distribution control system or an industry standard unit, our mission is to work closely with you to assure every requirement is met within your budget.
While we offer off-the-shelf systems, we can easily customize and personally design around any of your requirements and facility's needs. SSDi's systems will give you the most economical, space-saving operations with the potential for growth without wasting valuable space, money or time. By working together as a team, we will develop customized solutions that will become your standard, eliminating future design hassles.
Your needs are our priority. Let us help you design an effective system that will grow with you and become the standard for all your future builds.
Distributors we work with
Dispenser Fuel Control Systems
Meet or exceed all current NFPA 30A requirements and NEC Article 514 codes related to fueling dispensing
Lighting Control Systems
Basic system, time of day, photocell, overrides, sensitivity sensors, motion sensors and more
Custom system and control, Ethernet/Internet-accessible light staging
Low Voltage Line Disconnects
Intercom (call buttons/speakers)
Data (crind/pump data)
Ethernet (Cat 5 or Cat 6/Fiber)
Switch Gear + MDPs
Complete electrical distribution systems from switch gear to sub-panels.
Electrical distribution
Main distribution panels
Energy Management Systems
Air conditioning unit control
Walk-in-coolers/freezers management
Inside lighting time of day staging
Sensitivity sensors
Motion sensors to reduce wasted energy
Real-time store monitoring via the Internet, email, phone, etc.
Critical temperature monitoring
Monitor cooler and freezer temperatures for critical alarms
Critical alarm notifications via the Internet, email, phone, etc.
Hi/low sensor alarms for in-store notification
Included Devices and Accessories
Cashier Controls
Remote Stop Button (Emergency Stop)
Signage
Isolated Dispenser Lock-out System
Start-up Assistance
Optional Devices
Power Supply / UPS
Surge and Transient Voltage
Suppression System / TVSS
Power Quality System